BUILDING BELIEVABLE BRANDS. ONE CHAPTER AT A TIME.
Our captivating material will share your story and compel your target market to act, while establishing trust and authority in your brand.
Invoke offers creative content that increases your website's search ranking, intrigues your visitors, and proves to the world that you're on your "A" game. We develop attention-grabbing content that establishes your brand.
NICOLE TONGUE
Founder, Content Creator
Not only am I a machine of awesomeness, I am genuinely curious about the changing interests and needs of my clients so that I can continue to offer solutions.
My name is Nicole Tongue and I am a creator of intuitive, high-performing business strategies that will transform your customer experience. I enjoy combining my creativity with digital infrastructures to make things happen. I have worked in digital ecosystems to connect brands and consumers for more than fifteen years.
Not being a 'Tongue in cheek' kind of gal – let's get right to the point.
I want to connect with you so that I can help discover what you need and offer the right solution. I am here to share my knowledge, my experience, and my insight – to help solve your marketing and advertising pain points. Let's connect and determine how Invoke might be the right solution to achieve your business goals. 
CREATIVE PARTNERS
organic. content. creators. 
LTI BUSINESS SOLUTIONS is hyper-focused on the marketing and advertising needs of your business. They quickly identify your pain points and immediately get to work on finding a solution. The team behind LTI Business Solutions includes the very best strategists, planners, writers, producers, and talent dedicated to your brand.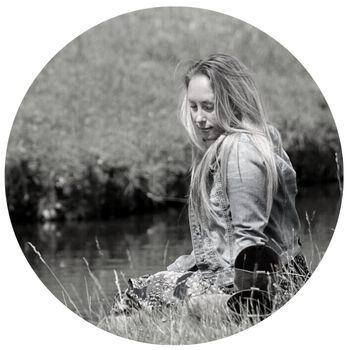 Jessica Rhoton comes with more than 18 years customer service experience. Highly organized, a skilled listener, and one to hyper-focus on the details, Jessie works tirelessly with her clients to uncover efficient business solutions. Jessie has managed several small businesses, helped build a few, and is a co-founder of a thriving Cattle Company. Very direct and one to use her instinct, she is not afraid to ask the hard questions. An advocate for small business, Jessie will invest her talents to generate innovative solutions for her clients. Meet with Jessie, our master of restructuring, and discover new workflow techniques to help your business thrive as it runs more efficiently. 
RICK DUMONT is an award winning filmographer who founded Sweaty Turtle Entertainment, a video production company providing, promotional, educational, training, testimonial, short film, television, music and live video services. Rick posseses more than ten years experience developing award-winning marketing campaigns with video and creative content for his clients. He has also collaborated on multiple filmmaker's projects, television shows and events, including; The Daily Show, Dancing with the Stars and a few Travel and History Channel programs.
Mind blowing content.
We outsource to talented freelancers who are GREAT at what they do – offering our clients a UNIQUE product that stands out more than any other.
organically. crafted. content.